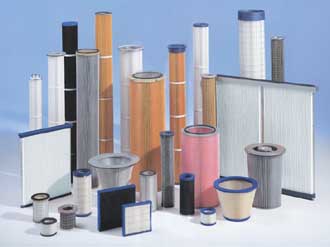 Welcome!
MV Dust Collecting Systems Ltd. is founded in 2007 and it is specialized in the area of ventilation and heating technique. It has a designer bureau and manufacturing possibilities.
The company offers modern technical decisions solving problems in your manufacturing and saving of environment and working area, as well all the questions next to your climatic and ventilation system - general or local aspiration, general ventilation, dust collectors, industrial cartridges and bag filters. Our activities include:
consultations and drawing of technical task;
projecting;
producing;
mounting;
warranty and after-warranty service of industrial ventilation systems;
consultations and delivery of filter elements and accessories for climatic and ventilation systems.
Designing: We have a team with high qualification specialists, which are charged of preparing of documentation, manufacturing and mounting of every type of ventilation systems.
We will consult you about the right choice of the filtering element, as well, about construction of the dust collector. Of course we can offer you filtering elements according to your technical requirements, and design, produce and install offered technical decision � i.e. fully engineering of the ventilation systems.
The pleated filter cartridges and panels are working with higher efficiency than bag filters and they can filter dust particles till 0,2 �m and they could cover requirements for clean working space and requirements for protecting of the environments and it allows to increase energy efficiency of the manufacturing process.
MV Dust Collecting Systems Ltd. Is exclusive representative since 2007 in Bulgaria of R+B Filter GmbH., founded in 1982 and since 2008 representative of ESTA Apparatebau GmbH & Co KG.
The company R+B Filter GmbH. has 25 year experience in production of wide range of pleated filter cartridges, filter panels and filter cassettes for dust removal technology during the hours of work on the workplace.
Company's filter elements are on sale all over the world.
The long term experience in filtering provides an excellent basis for overall service.